Free Christian Audios & Sermons
Audio Bible - New & Old Testament
Video: NLT Bible New Testament & Old Testament
Video: FULL NLT (New Living Translation) Playlist - 67 Video/Audios
Narrator is: Stephen Johnston - who has Narrarated other Bible Translations such as the: New Living Translation (NLT) Complete Bible - CD/DVD - Dramatized

Praise & Worship - Christian Music Videos
Praise & Worship Music - Playlist

SO4J-TV's Featured Christian Audios & Sermons

Christian Audios - Exposing False Teachers
Justin Peters Audio - Exposing The Word of Faith Movement - 38 Min - MP3
VIDEO HERE - Justin Peters - Exposing The Word of Faith Movement

Christian Audio & Sermon Sites - Free Audios
Download 10,000 Christian Audio Sermons Free - SermonIndex.net
Download Thousands of Christian Sermons Free - SermonAudio.com
Amazing Bible - No Compromise Christian Audio Teachings
Gospel Gems Audio Sermons - Spurgeon, Edwards, Wesley, Whitfield (Purchase CD/MP3)
OnePlace.com - Audio Sermons

John MacArthur - Audios - Grace To You Ministries
John MacArthur
John MacArthur Audio Collections—
- Toxic Television: A Biblical Answer to the Prosperity gospel - gty.org
- Audio Download - Free John MacArthur Weekly Audio - GTY.org
- Audio Q & A - Grace To You - GTY.org

Paul Washer Audios - Videos & Audios - Heart Cry Missionary Society
Paul Washer's Shocking Youth Message Video & Audio - 1 Hour Video - This Audio & Video is a Powerful & Biblical Message! It was preached to 5,000 Baptist Youth in 2002, in a day when the Youth are appealed to through the Shallow & Worldly means of the Lukewarm American "Gospel". At one point in this 'No Compromise' Sermon, the 5,000 Youth are clapping and cheering, but then Paul Washer makes a comment that changes the whole atmosphere to where you could have heard a pin drop. As you could imagine, the Preacher was never invited back. Paul Washer, you might say, is a modern day "John The Baptist" & "Keith Green" wrapped up into one. He preaches on: Repentance, Sin, Holiness, Judgment, No Compromise Christianity... of which so Few Ministers are Preaching about today.

Bob DeWaay - Audios - Twin City Fellowship Church - Critical Issues Radio
Bob DeWaay
Bob DeWaay is Author ofthe Books: "Redefining Christianity" &
"The Emergent Church - Undefining Christianity"
10 Session Course on Bible Interpretation (Hermeneutic's) - Ryan Habbena (Twin City Fellowship)

John Piper - Audios - Desiring God Radio - Bethlehem Baptist Church
John Piper

Kirk Cameron - Audios - Way of the Master TV
Soundly Saved is Non-Copyright— Burn this CD & Freely give out as many as you'd likeOR Purchase the CD Individually
WATCH Kirk Cameron Salvation Testimony with John MacArthur - VIDEO

Ray Comfort - Audios - Way of the Master TV - Living Waters
Ray Comfort
Many of Ray Comforts CD's below are Non-Copyright, and can be Freely Copied and given out. To Save these Teachings onto your computer, simply "Right Click" on any of the LINKS below, and "Left Click" on the "SAVE TARGET AS" link.
You can purchase Ray Comfort's 66 MP3 Message Series called CLASSIC COMFORT OR Buy the CD's Invidually at LivingWaters.com. Note: if you buy over 10 CD's of one item they are only $1.50 each.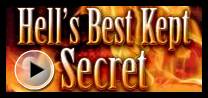 Hell's Best Kept Secret - MP3 - Why do 80-90% of those making a decision for Christ fall away from the faith? What is the principle that Spurgeon, Wesley, Whitefield, etc., used to reach the lost? Why has the Church neglected it? Don't let anything stop you from listening to this Important Teaching.
True & False Conversion - MP3 - If you have ever wondered why so much of the Church Looks & Acts just like the World, check out this Very Important Teaching.
MORE RAY COMFORT AUDIOS—
Below is a list of Audios from Ray Comfort on the Livingwaters Website GO HERE to Listen and/or Download these below Audios
Open Air Preaching at the Courthouse - Ray Comfort
Open Air Preaching at the Courthouse - Kirk Cameron
Open Air Preaching at the Courthouse - Emeal "EZ" Zwayne
Open Air Preaching at the Courthouse - Mark Spence - Listen

David Wilkerson - Audios - Times Square Church - World Challenge, Inc.
David Wilkerson
David Wilkerson - World Challenge Sermons - Videos & Audios
David Wilkerson Sermon Downloads - Sermon Index - Audios

Keith Green Audios & Video
Keith Green - Sermon Downloads
Keith Green - Audio & Video
Keith Green was a No Compromise Singer & Preacher. His life was marked by True Worship & Evangelism— along with an "SO4J" sincere Love & Devotion to Jesus Christ. Keith died on July 28, 1982 in a Plane Crash in Texas— 12 people died in that crash. Two of those people that died were 2 of his 4 Children: Josiah & Bethany Green. Keith was survived by his wife Melody and Two Daughters: Rebekah Joy (18 months old when he died), & Rachel Hope (she was born born after Keith's Death).

Dr. Adrian Rogers - Love Worth Finding - A Godly Preacher of Righteousness
Leonard Ravenhill - Preacher of Repentance, Revival, and the Holiness of God
Leonard Ravenhill
1907-1994
Leonard Ravenhill - Sermon Downloads

Audio Bible
---
Copyright / SO4J.com / SO4J-TV & Video Productions