Christian Audios & Sermons - Free
Audio Bible - New & Old Testament
Video: NLT Bible New Testament & Old Testament
Video: FULL NLT (New Living Translation) Playlist - 67 Video/Audios
Narrator is: Stephen Johnston - who has Narrarated other Bible Translations such as the: New Living Translation (NLT) Complete Bible - CD/DVD - Dramatized

Praise & Worship - Christian Music Videos
Praise & Worship Music - Playlist

SO4J-TV's Featured Christian Audios & Sermons

Christian Audios - Exposing False Teachers

Christian Audio & Sermon Sites - Free Audios
Download 10,000 Christian Audio Sermons Free - SermonIndex.net
Download Thousands of Christian Sermons Free - SermonAudio.com
Gospel Gems Audio Sermons - Spurgeon, Edwards, Wesley, Whitfield (Purchase CD/MP3)
OnePlace.com - Audio Sermons

John MacArthur - Audios - Grace To You Ministries - GTY.org
John MacArthur
John MacArthur Audio Collections—
- Audio Download - Free John MacArthur Weekly Audio - GTY.org
- Audio Q & A - Grace To You - GTY.org

Paul Washer Audios - Videos & Audios - Heart Cry Missionary Society
This Audio & Video is a Powerful & Biblical Message! It was preached to 5,000 Baptist Youth in 2002, in a day when the Youth are appealed to through the Shallow & Worldly means of the Lukewarm American "Gospel". At one point in this 'No Compromise' Sermon, the 5,000 Youth are clapping and cheering, but then Paul Washer makes a comment that changes the whole atmosphere to where you could have heard a pin drop. As you could imagine, the Preacher was never invited back. Paul Washer, you might say, is a modern day "John The Baptist" & "Keith Green" wrapped up into one. He preaches on: Repentance, Sin, Holiness, Judgment, No Compromise Christianity... of which so Few Ministers are Preaching about today.

Phil Johnson - Executive Director of GTY.org & Editor
PLEASE LISTEN TO THESE 2 AUDIOS BELOW: These Audios below are MUST HEAR Sermon Audios by PHIL JOHNSON who presents a factual and thorough Biblical Critique of the very unbiblical and problematic false teachings of "Seventh-Day Adventism". Phil Johnson is the Executive Director of Pastor John MacArthur's "Grace to You" Ministries - GTY.org. He also Pastors a Fellowship group called: "Grace Life Fellowship" at John MacArthur's Church: Grace Community Church in Sun Valley, CA which is also SO4J-TV's home church. The TOP audio below gives a detailed explanation of the HISTORY of Seventh-Day Adventism and what they actually believe... the SECOND follow-up Audio tells us why we should be calling Seventh-Day Adventists a CULT. More here on CULTS & FALSE RELIGIONS


AUDIO: SEVENTH-DAY ADVENTISTS - HISTORY & WHAT THEY BELIEVE - PHIL JOHNSON
GraceChurch.org - TheGraceLifePulpit.com - GTY.org

AUDIO: IS SEVENTH-DAY ADVENTISTS A CULT? (YES) - PHIL JOHNSON
GraceChurch.org - TheGraceLifePulpit.com - GTY.org



Ray Comfort & Kirk Cameron - Audios - Way of the Master TV - Living Waters
Ray Comfort & Kirk Cameron
Many of Ray Comforts & Kirk Cameron's CD's below are Non-Copyright, and can be Freely Copied and given out. To Save these Teachings onto your computer, simply "Right Click" on any of the LINKS below, and "Left Click" on the "SAVE TARGET AS" link.
You can purchase Ray Comfort's 66 MP3 Message Series called CLASSIC COMFORT OR Buy the CD's Invidually at LivingWaters.com. Note: if you buy over 10 CD's of one item they are only $1.50 each.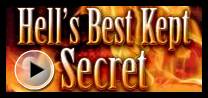 Hell's Best Kept Secret - MP3 - Why do 80-90% of those making a decision for Christ fall away from the faith? What is the principle that Spurgeon, Wesley, Whitefield, etc., used to reach the lost? Why has the Church neglected it? Don't let anything stop you from listening to this Important Teaching.
True & False Conversion - MP3 - If you have ever wondered why so much of the Church Looks & Acts just like the World, check out this Very Important Teaching.

LISTEN to many more FREELY here:
What Hollywood Believes
Militant Evangelism
Three Minutes to Live

Open Air Preaching at the Courthouse - Ray Comfort
Open Air Preaching at the Courthouse - Kirk Cameron

Open Air Preaching at the Courthouse - Emeal "EZ" Zwayne
Open Air Preaching at the Courthouse - Mark Spence - Listen

The Passion



Keith Green Audios & Video
Keith Green - Sermon Downloads
Keith Green - Audio & Video
Keith Green was a No Compromise Singer & Preacher. His life was marked by True Worship & Evangelism— along with an "SO4J" sincere Love & Devotion to Jesus Christ. Keith died on July 28, 1982 in a Plane Crash in Texas— 12 people died in that crash. Two of those people that died were 2 of his 4 Children: Josiah & Bethany Green. Keith was survived by his wife Melody and Two Daughters: Rebekah Joy (18 months old when he died), & Rachel Hope (she was born born after Keith's Death).
Video: Keith Green - Dying to Self
Video: What's Wrong With the Gospel - Keith Green - Part 1
Video: Keith Green (LIVE RARE CLIP) - "How Can They Live Without Jesus"

Steve Lawson - Audios
It Will Cost You Everything - Dr. Steven Lawson - MP3
Video: It Will Cost You Everything - Steve Lawson

Dr. Adrian Rogers - Love Worth Finding Ministries - A Godly Preacher of Righteousness
Video: A Place Called Heaven - Adrian Rogers

Leonard Ravenhill - Preacher of Repentance, Revival, and the Holiness of God
Leonard Ravenhill
1907-1994

---
Copyright / SO4J.com / SO4J-TV & Video Productions